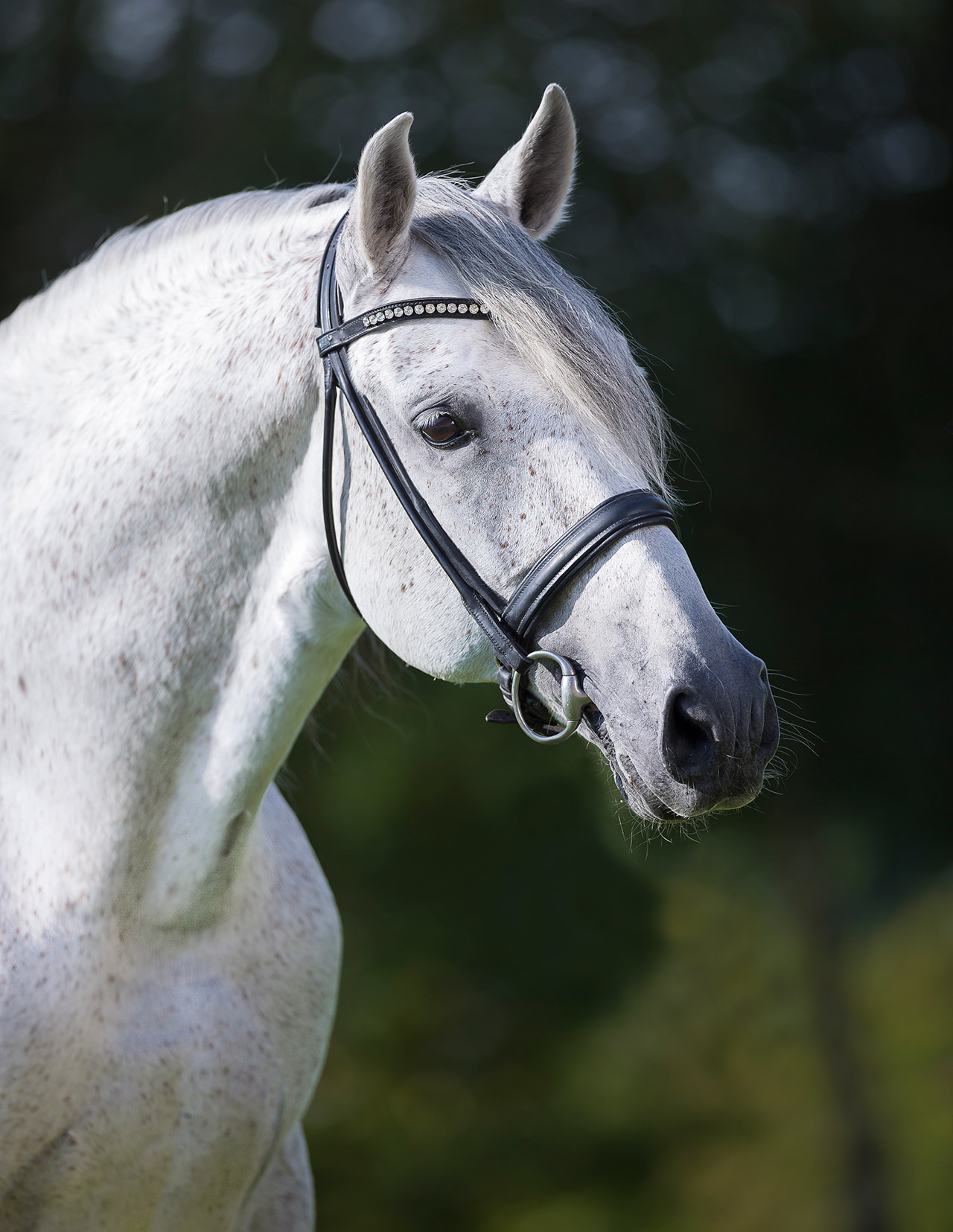 Embrujo XXXI
Spanish noble-blood made for Grand Prix
Description
Embrujo means translated "the enchantment" – and he enchants us in the full sense of the word. With his charisma, his self-confidence, his visible power and his special beauty, this Spanish stallion is a real eye-catcher. And when he starts to move and presents proudly his abilities you don't want to watch anymore but you want to be carried by him in his saddle.
P.R.E. means"Pura Raza Española" – getting more and more popular among riders, which set special emphasis on riding-comfort, rideability and want to keep up with the "different" exterieur in comparison with the common Warmblood.
Embrujo XXXI embodies the advantages of the Spanish horse par excellence: A height at withers of 169 cm, strength of character, high abilities in view of collection and balance and his special talent for piaffe and passage, powerful uphill canter as well as an outstanding trot with ground-coverage and hindquarters steadily stepping under the centre of gravity.
In Spain he was victorious in Grand Prix classes under Carlos Torrel, so that Embrujo XXXI was the most noticeable horse there in 2011, therefore, he was regarded as quiet follower of the Spanish flagship, namely, the stallion Fuego. If Embrujo had not been moved to Gestüt Bonhomme, he had probably represented Spain at the Olympic Games in London.
In breeding Embrujo XXXI is highly interesting as refinement-stallion. There were already successful offspring resulting from the pairing of P.R.E. stallions with Warmblood mares. Such offspring has already been sold for high prices, e.g. at the P.S.I. Auction.
Embrujos true to type and fantastically moving offspring ensured much enthusiasm with the breeders without exception.
show more
Approved for
Southern German studbooks, Brandenburg-Anhalt, Sachsen-Thüringen, others on request