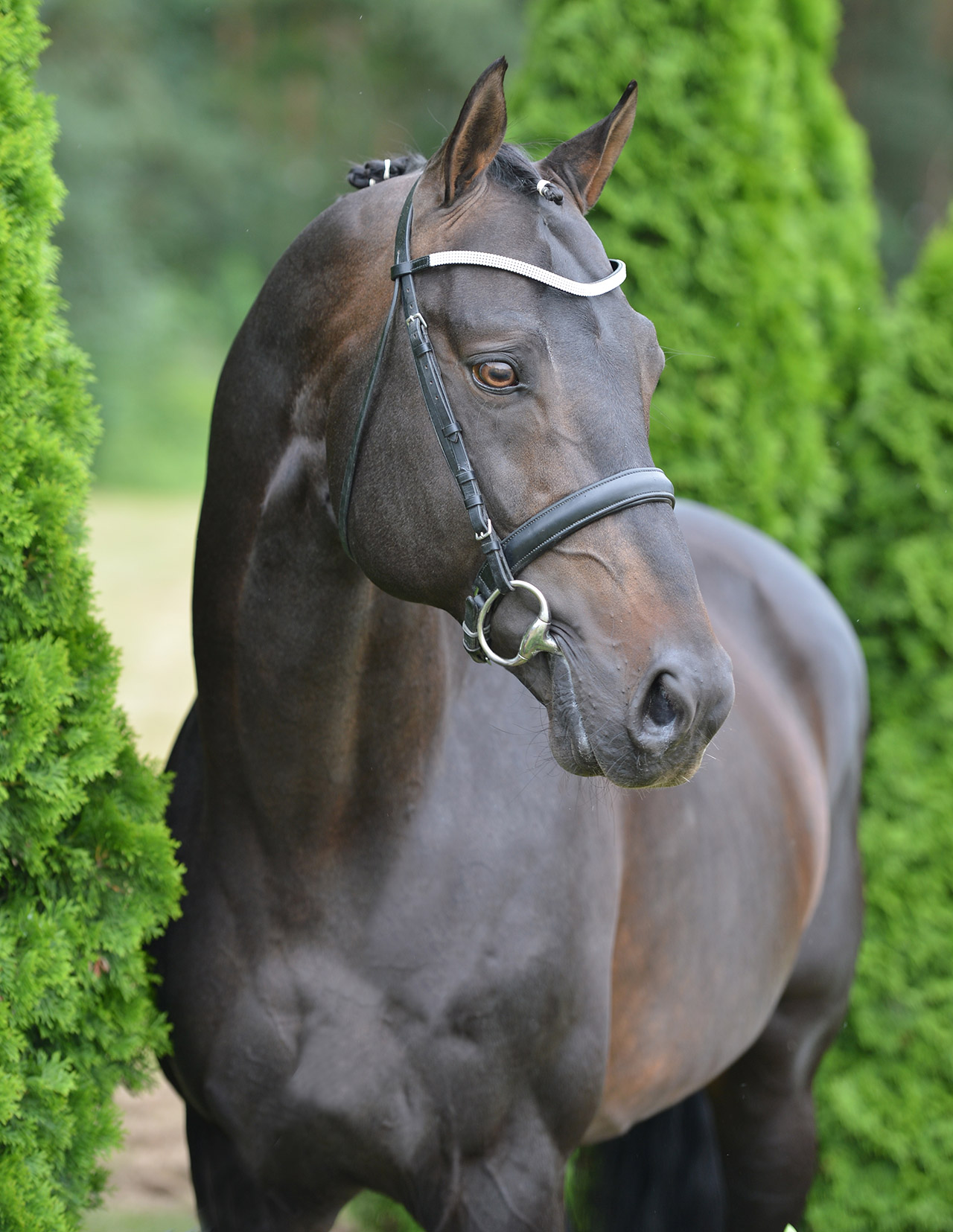 Sarafino
Successful rideability-master up to the highest classes
Description
Sarafino captivates the viewer simply with his flawless elegant type and his expressive eyes, furthermore, his intrepid nature and formidable play of movement enhance his quality even more. With his outstanding rideability and talent for dressage Sarafino celebrated successes in classes up to the highest level.
The East Prussian colored pedigree in a class of its own: The dam's sire Consul was Trakehner of the Year and Elite Stallion. Especially on the dam's side his genes are highly appreciated. He is, among others, also dam's sire of the esteemed stallion Don Frederico, Hanoverian Stallion of the Year 2012, and Don Vino I and II. Other proven sires of Trakehner ancestors, such as the wonderful, true to type black stallion Insterruf and top stallion Flaneur, follow in the elder generations.
The dam line is based on the line mare Rieta 285 (by Draufgänger- St. Georg etc.; Mack-Althof); have also a look at Fio, whose dam is full sister of Sarafino.
show more
Results
placings up to Intermediaire I
numerous victories and placings in dressage at medium (M) and advanced (S) level
2003:
70-day test (Redefin): Rserve winner dressage, dressage index: 135.17 points
show more
Approved for
Oldenburg (OL), Westphalia, Rhineland, Baden-Württemberg, Bavarian, Brandenburg-Anhalt, Mecklenburg-Vorpommern, Rheinland-Pfalz-Saar, Sachsen-Thüringen