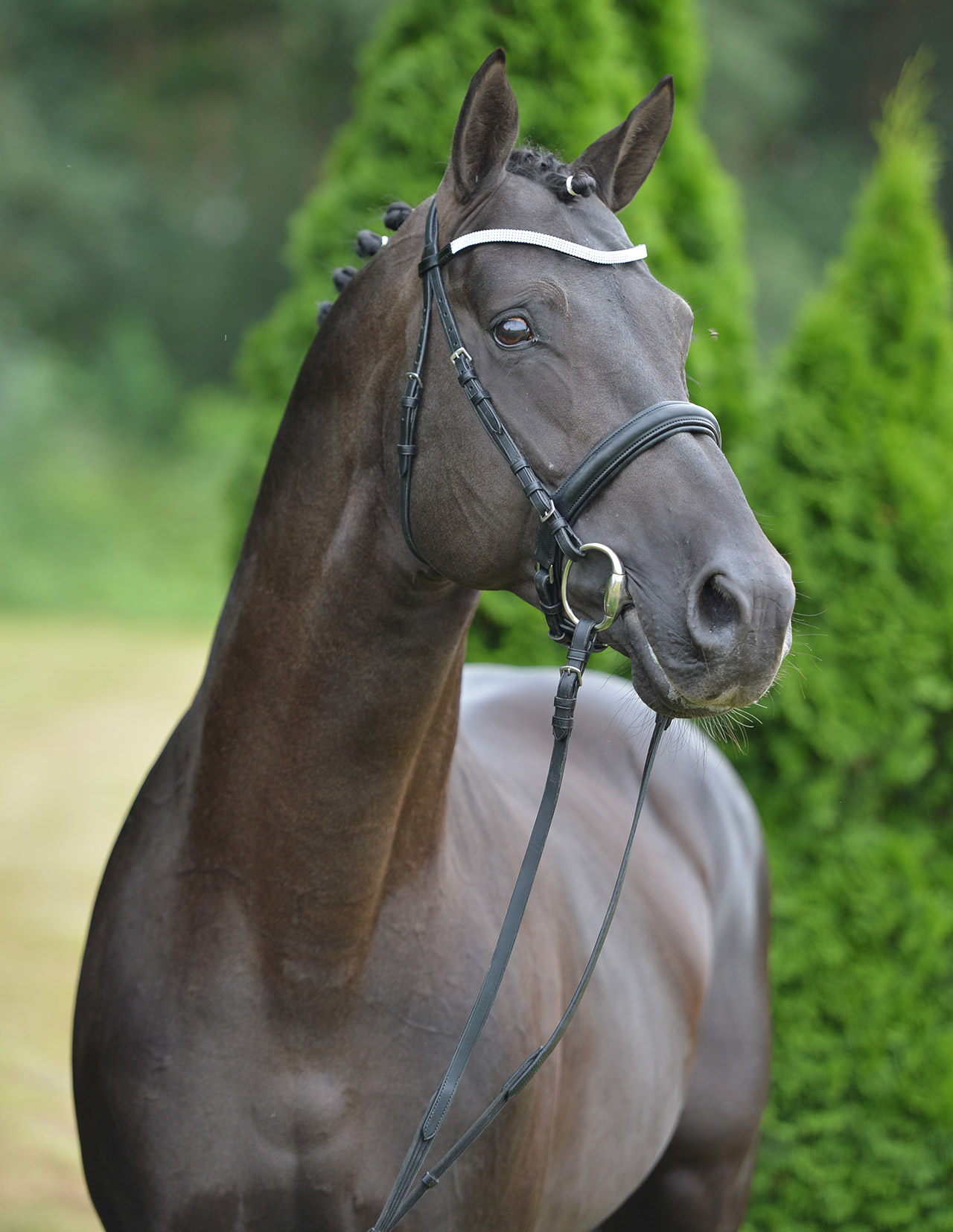 Sir Landadel
Best jumping genes with top quality of movements
Description
Chic and charm characterize this black stallion, who unites excellent compositions of the best jumping genes in the pedigree. Furthermore, he is gifted with an enormous quality of movements and great talent for dressage as well.
Sir Landadel placed third in his stallion performance test in Stadl-Paura in 2000. His offspring are distinguished with noblesse with a clear performance statement. He also passed on his double-talent: In 2005, his first son named Sir Liberty was licensed and stationed at our stud. Meanwhile he celebrates victories and placings up to Grand Prix level under Falk Rosenbauer.
Today, his sire Silvio I belongs to the most popular jumper-makers in Germany. His son Shutterfly celebrated great successes under Meredith Micheals-Beerbaum: Individual gold and team silver medal at the 2007' European Championships as well as the three-times win of the World Cup final. Among Silvio's sons Sir Lui (reserve licensing winner 1995) and stallion performance test winner Sergeant Pepper I, Sir Holtrup and Sterntänzer stand especially out. The Silvio I daughter Tettina was Champion of the European Broodmare Championship in Brussels in 1996.
The dam Dornate is sired by Landadel, who himself was stallion performance test winner and certainly the most striking son among the other licensed sons of the sire of the century, Landgraf I. Hardly any other stallion beside Landadel was that reliable in view of passing on traits for type, noblesse, action of movements and jumping-ability. In the further generations other Hanoverian stallions, which bred in East Frisia, follow over Derrik, Limburg and Ester I. This dam line of Morgenstern has its origin in East Frisia and played a decisive role now and in history – for the fantastic trilogy of Lord Sinclair I (stallion performance test winner, Bundeschampion), Lord Sinclair II (licensing winner) and Lord Sinclair III as well as their half-brother Luke Skywalker.
show more
Approved for
Oldenburg (OL), Oldenburg International (OS), Westphalia, Rhineland, Baden-Württemberg, Bavarian, Brandenburg-Anhalt