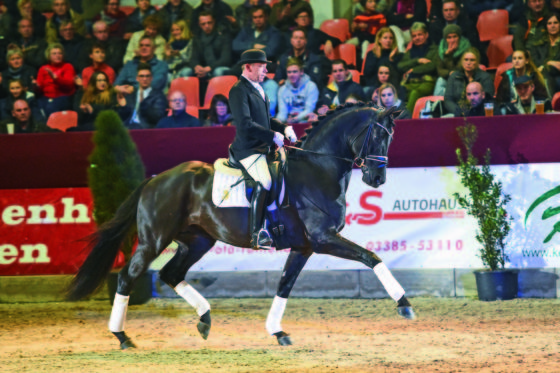 10. January 2017
Dates for the stallion shows
Bonhomme stud will present several stallions at the stallion shows in Vechta (Oldenburg Horse Center) and in Münster (Westphalian Horse Center). All Bonhomme stallions will be presented at the stallion show at Gestüt Bonhomme in Werder/Havel, close to Berlin.
4th of Febuary 2017 – 6.30 pm, Oldenburger Pferde Zentrum Vechta, Grafenhorststr. 5, 49377 Vechta (together with Sprehe stud)
25th of Febuary 2017 – 2 pm, Gestüt Bonhomme, Fuchsberg 1 a, 14542 Werder
11th of March 2017 – 6.30 pm, Westf. Pferdestammbuch, Sudmühlenstr. 33, 48157 Münster (together wih Sprehe stud and Tebbel stallion station)

Please kindly contact us for reservations: info@gestuet-bonhomme.com or +49-3327-7249010. The price for the tickets in Vechta and Münster is 10 Euro. standing areas are available for 5 Euro.
The tickets for the stallion show at Gestüt Bonhomme are free of costs. We cordially invite you to join our "breeders brunch", that starts at 12.30 pm. After the stallion show we are looking forward to have a nice get-together with a lot of breeders and friends.
back to news