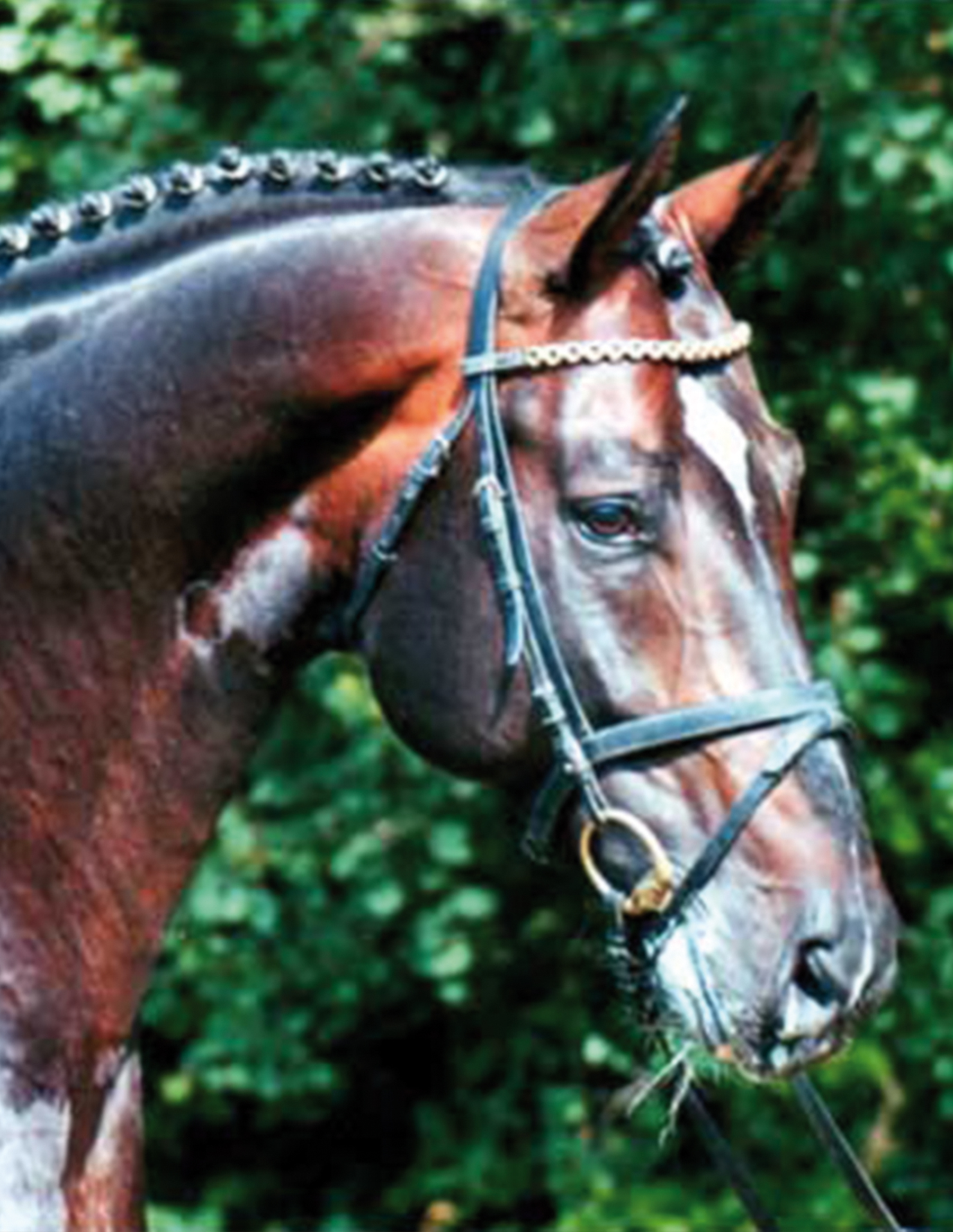 Sandro Song
Sire legend – will remain unforgotten
Description
The Bonhomme main sire Sandro Song died in fall 2011 unfortunately. In his lifetime he became epitome of the international sport horse breeding: A trademark stallion of exceptional importance.
Sandro Song inspires with a unique charisma, spectacular quality of movements and outstanding jumping-ability.
In breeding Sandro Song is unimpeachable. A high number of licensed sons such as Sarafino, Sandro Song Junior and Sandro Love at Bonhomme Stud Farm as well as Savino, Souverän, Securus and Shamrock set clear marks in sport and breeding. Above all, his highly esteemed son, Sandro Hit (Bundeschampion and World Champion of young dressage horses): He brought an entire dressage line "back on track". Sandro Song produced international top horses for show jumping (e. g. Herr Schröder/M. Beerbaum and Sundance K/F. Sloothaak) and countless price highlights at auction sites.
His sire Sandro was exceptional too: A trademark stallion of great assertiveness and victorious in the international jumping-course with Franke Sloothaak.
The dam Antenne II delivered the stallion Shalom, who is also stationed at Bonhomme Stud Farm in order to carry on these proven genes as successor of Sandro Song. The granddam Antenne competed victoriously in Grand Prixs with Georg Ahlmann. His sire Adlerorden was one of the top performers in the Westphalian breeding area. The Hanoverian dam line 125/Amtseiche (by Amato-Navarra etc.) is, beside Sandro Song, also known for the stallions Lancaster H, Ramin and Restorator/S. Ströhmer, winning in advanced level show jumping, as well as Lord Lancer/J. Kürten.
show more
Results
trained up to Grand Prix in dressage
1992:
Main Premium Winner in Oldenburg
1991:
Stallion performance test in performance class I (dressage index 133,11 points and jumping index 124,55 points)
1990:
Oldenburg Champion Stallion
Approved for
Oldenburg (OL), Hanover, Oldenburg International (OS), Westphalia, Rhineland, Poland, Baden-Württemberg, Bavarian, Brandenburg-Anhalt, Rheinland-Pfalz-Saar, Sachsen-Thüringen